As part of our service to co-ordinate your whole outfit for any celebration event, we're pleased to be supplying custom handcrafted jewellery by Linsey Fairlie.
Linsey uses mainly natural materials and Scottish stones wherever possible in her handcrafted costume jewellery.
Chains, catches and metalwork are in gold-plated or silver-plated finishes.
Handcrafted Necklaces
Silver plated catch
Silver plated spacers
Polished round sunstones
Polished shaped red agate

Handcrafted Necklace
Silver plated catch
Silver plated chain
Polished Purple Fluorite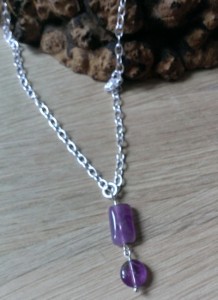 Handcrafted Bracelet
Silver plated catch
Silver plated textured spacers
Mixed polished purple fluorite beads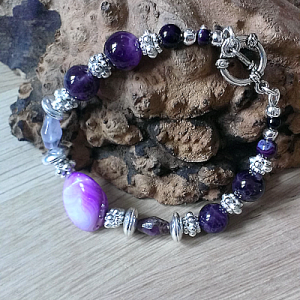 Handcrafted Bracelet
Silver plated catch
Faceted black agate spacers
Mixed polished red jasper beads